If you are looking for hair extensions then look no further than Cheeky Chica!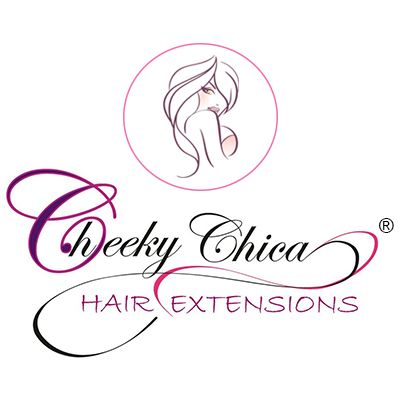 Q: Tell us a bit more about yourself, who stands behind Cheeky Chica® Hair and what is your mission?

A:

Based in South-West Britain, Cheeky Chica

®

i

s represented by a dedicated team of qualified hair extension specialists with more than 6 years worth of professional training and expertise in the hair and beauty sector.

We take pride in what we do and we believe that our foundations and past experience make us today experts at our work. We do truly believe that every woman deserves to be treated to something extra special and we take our belief to a whole other level, by ensuring that you are always pampered with love and care in helping you achieve the Ultimate Cheeky Hair Makeover!
Q: What type of products does Cheeky Chica® Hair carry?

A: Our unique online store specialises in retailing a wide variety of 100% luxury Double Drawn Premium Remy human clip-in hair extensions and hair accessories. Our product catalogue offers a range of clip-in hair extensions, including Volume Boost Quad Wefts, the NATURALE & PRESTIGE 18", the ROYALE 20", all the way through to the spectacular EXQUISITE 24" 200g set, so you are sure to find your own perfect Cheeky look!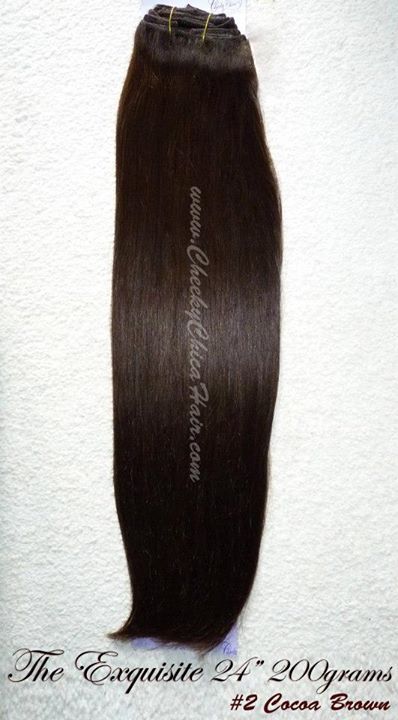 Q: What is the quality of Cheeky Chica® Hair extensions and can they be styled with hot tools?
A:

In working closely with one of the most established international hair manufacturers on the market, we ensure that our

Cheeky Chica® hair extensions are only made of the finest quality 100% Premium Remy protein rich human hair and nothing else. All the hair used to make the extensions has been carefully collected and sorted during manufacture, so that all the cuticles are kept intact and aligned in the same direction, to ensure the hair remains soft, healthy, and completely tangle-free throughout its lifespan.
As Cheeky Chica® hair extensions are completely natural, they can be curled, straightened, blow-dried, cut and styled, even professionally coloured in the very same way as our own natural hair!
Q: What makes Cheeky Chica® Hair unique?

A: We pride ourselves in offering the finest quality 100% Remy human hair available on the market, custom-made to our highest standards and luxuriously thick from top to bottom, at affordable and competitive prices.
We feel that our uniqueness is expressed not only through the wide variety of luxurious hair products we make available on the website but also through our individual approach to each and every customer; we are truly passionate about what we do and we LOVE to make our gorgeous Chicas feel absolutely special and fully satisfied.
With every individual product being carefully selected, produced, inspected, and brought to perfection, we are wholeheartedly dedicated to making our customers truly happy and to give you a personalised, unique experience in ensuring that you are completely delighted with your Cheeky Chica® choice!